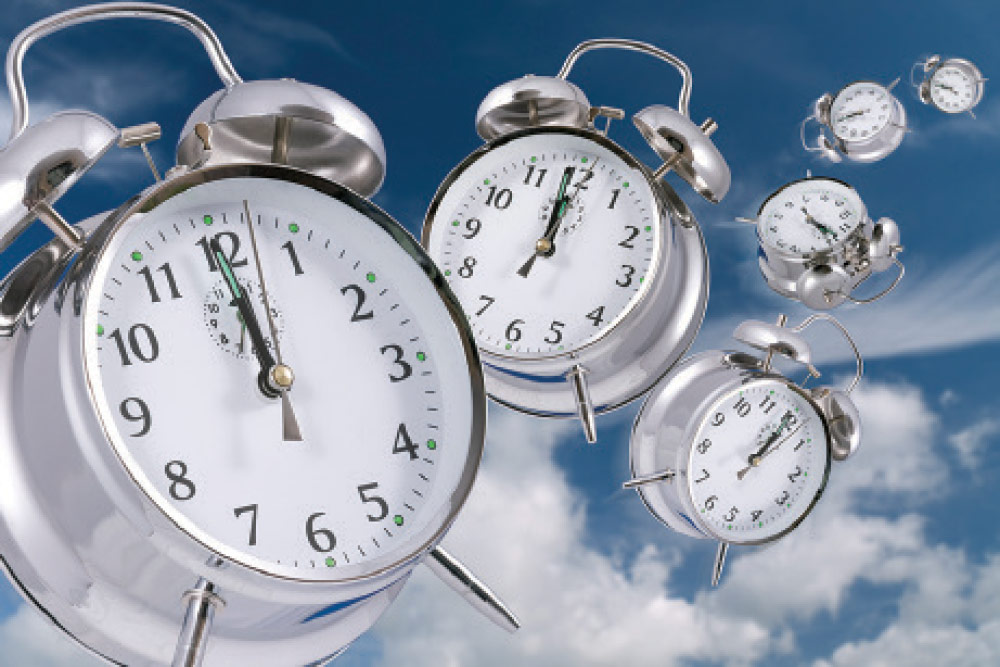 Albeit I'm late to the game, but thanks to my wife, I've become a fan of Outlander, the hit book and TV series based on historical time travel. Millions of fans are enraptured by the love story of Claire Randall—a married WWII nurse, who is transported back in time to the Jacobite Risings of Scotland in the 1740s (think tons of fabulous plaids and bloody battles)—and dashing Highland warrior James Fraser. But the journalist in me is enthralled by the time travel aspects of the saga. To witness great moments in history—like Colonial America (season four), pre-Revolution Paris (season two) and '60s-era Boston (season three)—is captivating. Any journalist worth his or her salt wants to be when and where the pivotal points in history occur to document them. Just like the hit song from the Broadway musical Hamilton, journalists want to be in "The Room Where it Happens." 
This time travel drama got me thinking about great moments in footwear history. How cool would it be to travel back to Langen-Bergheim, Germany, in 1774 when Johann Adam Birkenstock, the man identified in the local church archives as "subject and cobbler," rolled out style No. 1? To interview him about his approach to design? Who were his first customers? Where they, perhaps, that era's granola types, a segment of the population that two centuries later would be dubbed "Birkenstock Liberals" for their combined sartorial and political leanings? What would he think of the fact that descendants of his family are still involved in the business he started, selling millions of pairs annually under an eponymous brand, 245 years later?! That his name would become synonymous worldwide with comfortable shoes?
How about a shorter trip back to 1960, when the first Dr. Martens 1460 boots (named after its birthdate, April 1, 1960) rolled off the assembly line at the Cobbs Lane factory in the English village of Wollaston? What were the initial expectations of the R. Griggs Company, who tweaked the design of the boots featuring the first-ever air-cushioned soles, invented by Klaus Martens? Who did they originally target as customers? Were any of them, perhaps, rebellious types? Did they envision that just by walking into a room in a pair of those eight-eyelet boots would instantly send a message of non-conformist defiance—the combat boot of the counterculture for nearly six decades and still selling strong? If I told them that the boots would become a wardrobe staple for some of the most influential musicians in (future) history—Pete Townshend, Joe Strummer and Kurt Cobain—what would they think? (For the record, I would also love to go back in time and interview Strummer and Cobain about why they liked their Docs and a whole slew of other topics.)
How about the late '70s in Oregon and a seat at one of Nike's "Buttface Retreats"? The regular strategy sessions—named by Phil Knight and the original sneaker dream team to poke fun at their own schlubby style and corporate pedigree—marked the start-up phase of the largest shoe company the world has ever seen. To be in the room where the willingness to think grand thrived and to then just do it (literally) would be like a how-to guide. Or how about traveling back to 1930s Italy and sitting down with the legendary Salvatore Ferragamo to discuss his groundbreaking approach to design, experimenting with unusual shapes and materials? What made him see his craft through such a unique lens? Where did he find inspirational light in a world turned dark by the Great Depression? 
So many shoe moments, so many trips that, unfortunately, we can never make. The next best thing is to be in the room where history is being made now—something I've had the good fortune to do for more than two decades. The Ugg phenomenon, the barefoot movement, the Crocs craze, the rise of Sneaker Culture, the online age, the Sex and the City effect, the comfort revolution…I've had a ringside seat to it all. Documenting the key brands and styles as well as profiling the people pulling the levers, analyzing how it all went down, is a joy. The job of a journalist is to tell stories in vivid detail as they unfold. That's the bar we set for every article.
Our latest issue continues that mission. We take you into the rooms of Edward Kanner, CEO of Kanner Corporation (distributors of Gabor, Think!, Haflinger and Ganter; p. 16); Bob Mullaney, CEO of RG Barry (makers of Dearfoams, Baggallini and Foot Petals; p. 46); and the 100-year-old Waxberg's Walk Shoppe in Niles, IL, (p. 70), to cite a few. The tour offers insights and perspectives on challenges, growth strategies and survival. You'll get firsthand accounts from the people making it happen. You won't find this perspective anywhere else. That's one of the perks of being journalists—choosing and telling the stories our way.
I hope you enjoy the issue as much as we have enjoyed creating it. Time now for another episode of Outlander. I wonder where we'll go this time?