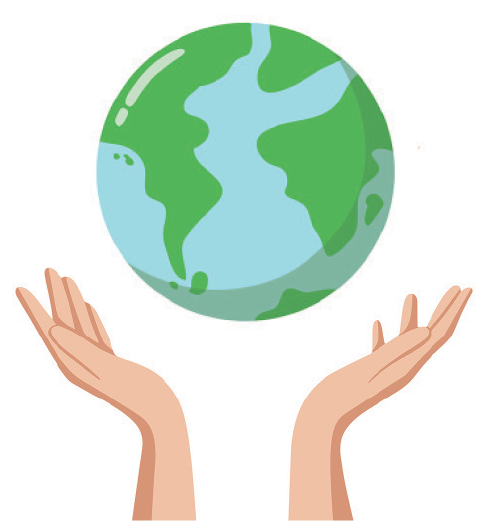 Numerous studies suggest that consumers increasingly want their purchases to be a force for positive change, be it environmental, social or charitable. The younger the demographic, the higher the desire that part of the price they pay for goods—from everyday household items to one-of-a-kind keepsakes—be channeled altruistically. It's a growing movement that could amount to trillions of dollars and do tons of good.
Some call it kinder capitalism. Others describe it as effective altruism (E.A.), a social movement that advocates figuring out ways to benefit others in need as much as possible. Could a tectonic shift in consumerism be underway? Are consumers seeking better brands en masse? Can they find them? Can they trust them? Or is this just wishful thinking?
What started with environmental concerns over the past decade has spread to a myriad of social issues, accelerating in the wake of the Black Lives Matter movement and the pandemic. Billions of consumers worldwide have reassessed their priorities. Concerns like community service, sustainability and equity now rank at the top, while fast fashion and status symbols have plummeted in popularity. But just being green isn't good enough. Consumers want the brands they buy to be good corporate citizens across the board: in terms of planet, products and people.
Numerous studies reveal that when presented with a choice between two similar products of comparable price and quality, most consumers will choose the brand with better corporate citizen cred. Again, the younger the generation, the likelier that is to happen. A recent NPD study showed that 83 percent of Gen Xers are even willing to pay more. A recent Harris Poll found the majority of consumers surveyed will not compromise on their principles, and 39 percent would boycott a favorite brand if its values no longer met their standards. Similarly, Gen Z, the largest generation on Earth at 2.87 billion, is reportedly three times more likely to say the role of business is to serve society, and more than 50 percent believe companies have a greater responsibility than the government to address social problems. These statistics can't simply be brushed aside.
Brands should be forewarned, though: Consumers can—and will—sniff out poseurs. Making false or misleading altruistic claims (greenwashing and cultural appropriation) can result in worse fallout than doing nothing. The green police and cancel culture cops are constantly on patrol. The website Truth in Advertising, for example, currently lists 47 companies accused of greenwashing since 2018. An accusation can be devastating, even if you're innocent. And, thanks to the internet, such scarlet letters live in perpetuity. Wishing for a stigma to disappear won't work, as evidenced by a growing graveyard of the canceled. Just ask Kanye West. Or Adidas, which is still making desperate efforts to distance itself from him. According to the Harris Poll, consumers are quick to spread the bad word: 28 percent tell their friends and family about brands that don't match their values and 15 percent will vent on social media. Being bad at being good just isn't good for business.
Despite consumers' desire to buy from brands that are genuinely good corporate citizens, is the concept possible on a grand scale in a capitalist society? Is good, for lack of a better word, good? Will shareholders accept fewer dividends so companies can do good? Time will tell.
These are fair questions to ponder. It's one thing to buy loafers from brand X that claims to plant Y number of trees or champion LGBTQ rights. That's a relatively easy investment for most consumers to make. Forfeiting potential earnings is a whole different ballgame. And wishing for social impact to become the dominant business model isn't enough. Consumers must continue to support the shift with their wallets. It will also take courage, commitment and investment by company leaders to embrace such fundamental change.
Manitobah's CEO Greg Tunney and Chief Impact Officer Sean McCormick, the subjects of this issue's Q&A (p. 10), are two such leaders. Both are firm believers that companies with a strong social impact component, like theirs, will not only survive but become the norm in the years ahead. McCormick has 25 years of proof that a company really can deliver, having built the mukluks brand on a commitment to supporting Indigenous communities through employment, education and representation. As Manitobah has grown, so has its ability to make an impact in Indigenous communities. It's a win-win. The duo's vision to expand the company into a global lifestyle brand while growing its support of Indigenous communities is an inspiring read. Manitobah is blazing a trail as a for-profit/for-good business. Tunney and McCormick's sincere wish is for companies to follow suit. There's strength in numbers, not to mention plenty of worthy causes in need of help. 
As a new year dawns (on the heels of a few spectacularly dismal ones), a commitment to making the world a better place should top everyone's list of resolutions. Wishing you a happy and healthy 2023!