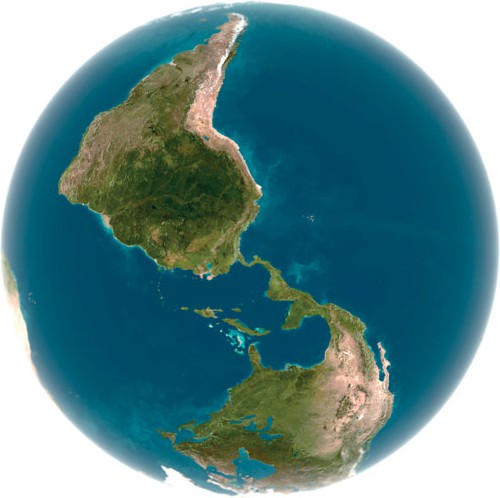 Kanye West takes no prisoners. Everything he does is a calculated attempt at massive media disruption—all in an effort to gain more fame, market share and, of course, money. (He married into the Kardashian clan, after all.) His recent fashion show/album drop during New York Fashion Week basically obliterated the runway concept as we knew it. Remember when runway shows were exclusive events that popped up in unannounced hideaways and invite lists were tighter than Frank Sinatra's inner circle? Well, so much for that clandestine approach. West turned his Yeezy Season 3 show into a 20,000-strong spectacle that was streamed live to millions of fans. Business as usual? I think not.
Perhaps sensing the traditional runway show was over too, Burberry shook the industry to its core that same week by announcing its plans to nix the customary six-month lead time format in favor of a "see now, buy now" consumer-facing event. Beginning in September, the iconic British brand will hold two shows a year instead of four and combine women's and men's in the same presentation. The styles on the catwalk will be immediately available for purchase online and in select stores. Burberry CEO Christopher Bailey said the brand's shows have been evolving to close this gap for some time—via live streams, social media campaigns and, soon, buying straight off the runway. This marks the latest step in a creative process that will continue to evolve—and disrupt, according to Bailey.
Burberry is not the first to introduce this concept. But it is arguably the biggest to announce the shift and, not coincidently, Tom Ford and Michael Kors quickly announced they would be doing similar see-now, buy-now events come fall. Rebecca Minkoff even got a head start by showing a collection during New York Fashion Week that was immediately available for purchase and pre-order. Minkoff stated: "Fashion Week should be for everybody; that's really the future." Does that sound like someone supporting the status quo when it comes to the business of fashion? Definitely not.
The future is coming fast and furious, and the digital age is at the epicenter of these recent market disruptions. Consumers expect instant gratification because, well, their smartphones enable it. People can shop anywhere, any time for pretty much any item. Want booze delivered to your door at 3 a.m. on a Tuesday? There's an app for that. Want to purchase a pair of shoes a complete stranger posted on Instagram in Hong Kong? It takes a few clicks, at most. You don't have to wait weeks, months or even years for your local retailer to stock the item—like you did in the (not so) olden days. News and trends today go viral, and that has changed the consumer mindset into an instant gratification mentality. The subsequent earthquake-like disruptions to the supply chain and retail are forcing everyone to re-invent the way they do business because the old way just doesn't cut it anymore.
For proof, you need only look at how digitally driven disruptions are wreaking havoc on traditional retailers—namely Walmart, Sears Holdings and Macy's. These brick-and-mortar institutions are being hit with serious body blows. Massive store closings, attempts at new formats and, of course, huge investments in omnichannel capabilities are all part of their effort to remain relevant in this new retail age. The power of Amazon cannot be denied. Nor can the growth of online sales across the board in all retail tiers and formats. And while one could argue that this shakeout is long overdue in an over-stored landscape, the acceleration of late is not strictly tied to a weak economy or unseasonable weather patterns. Those factors have greased the wheels, but the truth is, an aged format drawing fewer shoppers while carrying a hefty overhead was bound to come crashing down.
Speaking of crashing down, the disruptive forces rocking our nation's political process these days are jaw dropping. It's also indicative of Americans' increasing intolerance for the status quo—with pretty much everything. It's like the entire country is sticking its head out the window and collectively screaming, "I'm mad as hell, and I'm not going to take it anymore!" These are strange and disruptive days indeed. How many took Donald Trump's candidacy seriously at the onset? And remember when "bimbo eruptions" were front-page news? They seem like small potatoes now. The question, of course, is whether any of these disruptions will bring meaningful change. Blowing up a system is one thing. Actually replacing it with something better is an entirely different challenge. At least we'll soon find out if Washington's ways were really intolerable, or we'll pull back from the precipice and elect the nation's first female president, ending a 240-year status quo.