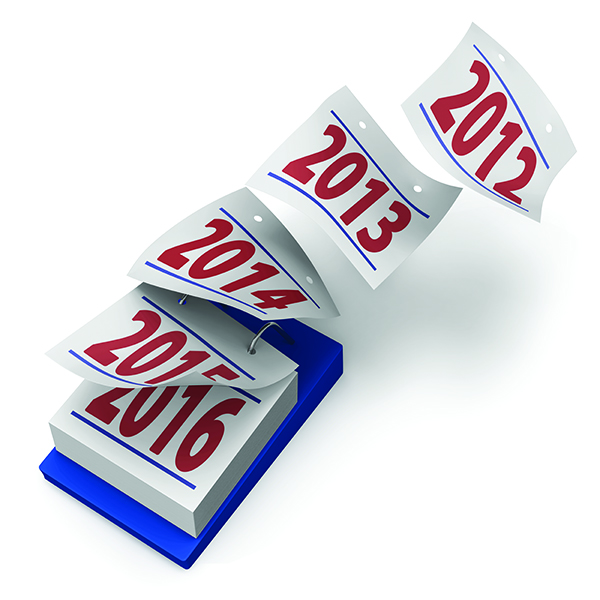 Another editorial theme arose organically during the making of our latest issue. (I love when that happens.) This time around it's people who've logged many years working at one company. They are Laura Conwell-O'Brien, managing director of The Atlanta Shoe Market (p. 8); Fleet Feet CEO Joey Pointer, the subject of our retail profile (p. 12); Glen Barad, president of Taos Footwear and the latest participant in our A Note to My Younger Self series (p. 18); and Peter Sachs, general manager of Lowa Boots, the outdoor specialty brand that is currently celebrating its 100th anniversary (p. 20). Conwell-O'Brien is marking 40 years as show director for the Southeastern Shoe Travelers Association-owned event. Pointer has logged 19 years at Fleet Feet. Barad is marking 18 years since founding Taos. And Sachs is clocking in at 27 years with Lowa. (For those keeping score, I'm at 30 years with Footwear Plus.)
First and foremost, I salute my fellow long haulers! It takes dedication, perseverance, and vision to log decades at one company successfully. While the footwear and journalism industries have changed greatly over the decades, we've found ways to adapt, evolve, and thrive. For example, when I started as Features Editor at this magazine there was no internet, let alone digital editions! I used to go to the New York Public Library to research stories, but I haven't set foot in that place in years. If I need more reminders of how much time has passed and how much our businesses have changed, I need only look to this magazine's growing number of profiles of retailer and wholesaler offspring who've ascended to leadership positions. Some were in grade school when I started! Time (always) marches on, and change comes with it.
The long haulers featured in this issue hail from different parts of the country. Pointer grew up on a small tobacco farm in North Carolina. Barad in Beverly Hills, but not the image that first comes to mind. Quite the opposite, in fact. Who knew? Conwell-O'Brien is a Pittsburgh native turned absolute Southern lady, and Sachs is from the Great Midwest, although after three decades living in Greenwich, CT, he has earned his Yankee stripes. Each possesses different skillsets, and their jobs, while in the same industry, are quite different. But they all have two traits in common: They love their jobs and this industry. Their enthusiasm pours forth when discussing what, how, and why they do what they do, as well as what keeps them coming back season after season, year after year.
Of course, their love of shoes plays a leading role. I mean, these four executives really love shoes. They wax poetic on what makes for a great shoe and why this accessory is the most important part of any outfit, period. This love of footwear goes far beyond utilitarian needs and benefits. For instance, Pointer and Sachs' love of running and the outdoors motivates them as much as attaining new sales milestones does. Making and selling shoes that enable millions of people to pursue their passions and live a healthier and more active life is icing on their cakes. There are duller industries to toil in, for sure.
Another common trait among these four executives is their love of their colleagues. They are quick to profess that they could have never achieved success or lasted as long without the hard work, talent, and dedication of their coworkers. Barad likens his employees to teammates who make him better. Pointer is known to jump behind cash registers to appreciate and better understand what his frontline workers experience. Similarly, all four view customers not as business associates, but as friends first. Conwell-O'Brien's overall aim, for example, is to have attendees feel as though they are family members being welcomed into her Atlanta home for biannual reunions. And as much as Lowa is renowned for its quality products, Sachs says it's the people who have been most responsible for the company reaching this anniversary milestone—and will be for future anniversaries. Those partnerships run deep and have withstood many ups and downs.
Finally, there is their desire to stay on the job. Surely each could walk off into the sunset, but none are willing just yet. Their enthusiasm is inspiring. Their stamina, also, is encouraging. Apparently loving what you do helps keep you young. On that note, my father was an architect who never really "worked" a day in his life. He did what he loved, and that was to draw buildings, which he did well into his 80s. In fact, he kept on drawing up to the very end. Personally, I love writing stories, and this seems like a good place to end this latest story. 😊
P.S. When I started in journalism, emoji wasn't even a word!