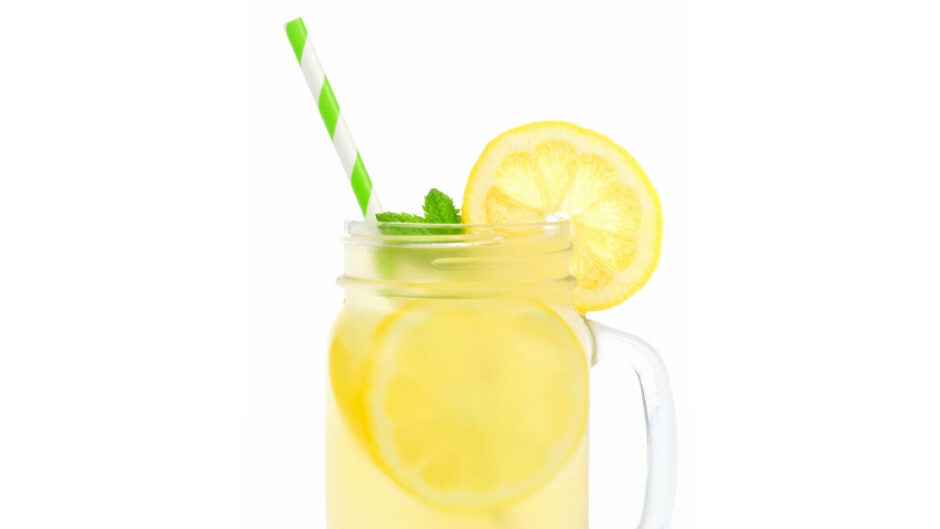 If life gives you lemons, make lemonade.
I'm pretty sure my mom offered that old adage to me regularly when I felt things didn't go my way, which was probably enough to open a thriving lemonade stand. And while my standard retort was, "I don't like lemonade," I admit the optimistic twist hits the spot. It's short, sweet and applicable to a broad range of life's adversities.
Take Peleton, for example. The exercise equipment company shifted into high gear to counter the fallout from a negative depiction of its brand in the new HBO Max mini-series And Just Like That, the sequel to Sex and the City. Spoiler alert: A now sixty-something Mr. Big dies of a heart attack shortly after completing his 1,000th class. Talk about a container ship of lemons dumped on your exercise mat! Hours after the premiere, Peleton's stock price plummeted more than 11 percent, marking its lowest level in 19 months. Spin disciples everywhere slammed the brakes on their beloved fitness activity. The company, which has performed spectacularly since the onset of the pandemic, needed to start making lemonade—stat!
They got rolling the next day with a press release featuring a cardiologist and a member of Peleton's Health & Wellness advisory Council attributing Mr. Big's demise to his steady diet of cocktails, cigars and steaks. They also noted that the character had suffered a cardiac event in season six. "These lifestyle choices and perhaps even his family history, which is often a significant factor, were the likely cause of his death," the cardiologist stated. Then the company really cranked up its spin, airing a TV spot the next day. It starred Chris Noth, a.k.a. Mr. Big, and Peleton's Jess King, who played his favorite instructor, Allegra, on the show. Sitting on a couch in front of a roaring fire, Mr. Big says, "To new beginnings," to which the instructor replies, "You look great."
Peleton's spin was worthy of the lemonade hall of fame…until its efforts soured a day later when Noth was accused of sexual assault by several women. Peleton spun back into spin mode, pulling its ad faster than a sprint finish.
Which brings me to a dose of lemons I recently received. Though not on the scale of Peleton, an angry letter from a subscriber left a sour taste in my mouth—at first. A retailer suggested we write a story about "how shoe stores are suffering right now" because of inventory shortages. I'm all for helpful critiques, even though we've been covering the pandemic-induced supply chain issues extensively. Perhaps there's a fresh angle. But the letter got personal, calling it an "insult" to receive a magazine featuring too many articles about brands offering new shoes when the "truth is, they don't have any shoes."
So all brands are liars? None of them actually have shoes for sale? They go on record about their latest products with no intention of shipping? That seems like a stretch. Perhaps there are other factors in play here. For example, brands might be siphoning off inventory to feed their expanding DTC channel or dropping accounts for various business reasons. Still, I assure you there are many, many brands hungry to fill the vacuum. In fact, our Scene & Heard section (p. 8) profiles the upcoming IR, Outdoor Retailer and The Atlanta Shoe Market shows, where hundreds of brands (800 at Atlanta alone) will be exhibiting. That could present multiple solutions. Maybe it's time to do a deep dive on brand assortment and seek alternatives.
Every brand-focused article and style we feature, not to mention most of the advertisements, offers a potential solution to the "there are no shoes" dilemma. Take this month's Q&A (p. 10) with Jacques Golbert, CEO of Pajar Canada. The company just opened a new distribution center designed to better service retailers on its expanding portfolio, the latest being Prince. Golbert is bullish about the growth prospects for Pajar and the Kendall + Kylie brands, as well. Sure, the supply chain is challenging, but the veteran exec explains why the company's diversified sourcing base has been a huge advantage to delivering (mostly) on time. Perhaps there's a potential fit with Pajar Canada?
The same goes for this month's story about Holo (p. 46), a new outdoor lifestyle brand with a focus on sustainability and inclusion. That could be a fit. Start-ups are eager to find retail partners, and they might be a nice addition—or a replacement. The same can be said of the 100-plus styles, spanning 40-plus brands, featured in this issue. I'm confident, after 25-plus years as editor of this magazine, that at least a few of them would be open to doing business with new retail partners. There are no guarantees, but our mission, for 32 years and running, remains steadfast: serving as a trusted go-between for wholesalers and buyers, presenting potential solutions whenever, however and as best we can.
That's my recipe for lemonade, and I'm sticking to it! Happy New Year!