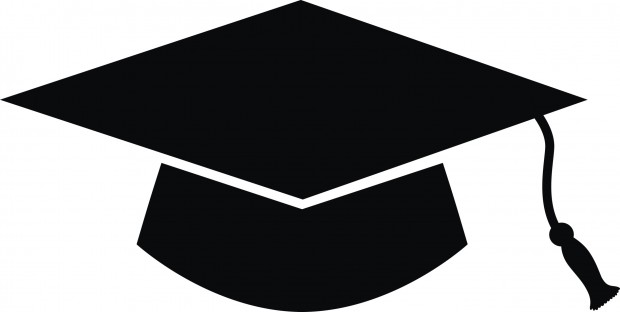 I have never been one to consider myself the smartest person in the room—and that includes when I'm alone. This, however, should not be construed as a complete lack of smarts on my part. Rather it's the firm belief that there is always an opportunity to learn more. The old adage, "You learn something new every day" rings as true to me today as when I first heard the phrase from my mother, a former journalist, when I was a child. In fact, learning is the basis of my profession—asking questions, gathering research, confirming facts and then writing about them to inform readers. For 25 years, Footwear Plus has been doing exactly that: informing and educating readers on the latest industry trends and news. So it is with great pride that I announce our partnership with Two Ten Footwear Foundation's annual Scholarship Program for the 2015–16 academic year.
The primary aim of our partnership is to spread the word through our industry that this increasingly needed source of financial assistance is available to all footwear employees (retailers and wholesalers) and their family members. And while this year saw an allocation of $870,000 in funds to a record 310 recipients, Debbie Ferrée, chief merchandising officer of DSW and chairperson of the Two Ten Education Committee, says that only three percent of those receiving funds hail from independent retailers and only 27 percent are currently employed in the industry. Ferrée wants to increase both of those percentages substantially this year, and Footwear Plus will be a key vehicle for spreading the message that the funds are available.
So, to get the ball rolling, scholarships are available for two- and four-year undergraduate programs. They are awarded based on financial need (the most important criterion), academic ability and personal promise. The application period runs from this month through Mar. 31, 2016. Those interested can log onto twoten.org/what-we-do/scholarships for details and to apply.
We've also added faces to some of this year's Two Ten scholarships winners ("Calling All Scholars," p. 20). Reading bios of people who are benefitting from our industry's collective generosity and finding out that those funds were often the key to attending college is both inspiring and rewarding. Their stories will make you feel proud to be a part of this industry. Two Ten has awarded $20 million in scholarships since 1969, benefitting 6,353 students who were able to pursue their career dreams. Many went on to provide a better life for their families. That's the beauty and power of education. It makes people's lives better.
The alternative can be scary and depressing. We've all seen that ignorance and intolerance can be a lethal combination. What happened in Paris is an all-too-painful recent example. On a smaller and, in comparison, trivial scale, recent college students' protests for "safe spaces" while often shutting out opposing viewpoints are another form of intolerable ignorance. Not only do they run counter to the First Amendment, they fly in the face of what higher education should be all about. We should never turn our backs on the opportunity to learn, embrace new ideas and find ways to peacefully tolerate different points of view. It's the essence of learning how to co-exist.
For the record, I grew up in Maplewood, NJ, a suburban town where everyone pretty much looked and acted the same. It wasn't until I attended Syracuse University that I lived in close quarters (i.e. cramped dormitories) with a world of different people—including some with exotic accents (Boston), a roommate from Trinidad and a relatively large Arabic student population. While I'll never quite understand why anybody would choose to be a Red Sox fan, I learned that, for the most part, people are people. I remember sitting in the school library next to a woman wearing a hijab one day. She couldn't have seemed any more foreign to me, but, like me, she was trying to conduct research on a computer. It kept acting up. Frustrated, she finally cursed and smacked the side of the monitor. I had to suppress a smile because I would have had the exact same reaction.
Right then I realized people aren't all that different—and certain aspects of student life are bound to try your patience, no matter who you are or where you're from. But, despite its frustrations, higher education is still the most effective path to understanding and tolerance—two things our world needs now more than ever. We at Footwear Plus are proud to help further the cause of higher education for our industry.