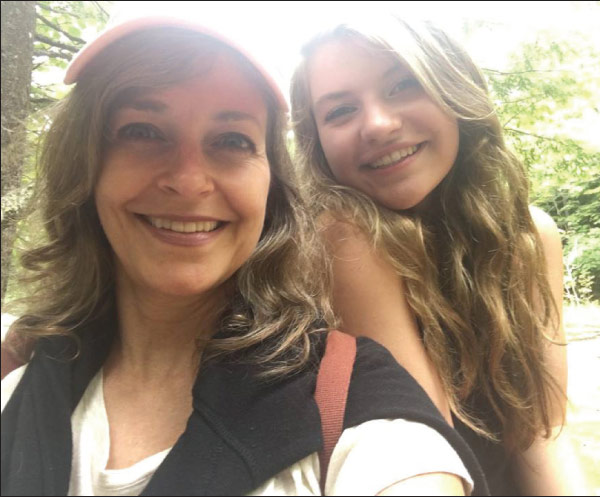 A few weeks ago, my wife set out on what seemed like a simple errand: to buy a hair straightener for our teenage daughter. What followed was an Iditarod-like challenge that led from Manhattan's Financial District to the Upper East and West sides and involved searching national chains, big box outlets, online and drug stores. It's an enlightening case study in just how difficult "shopping" for a product you want immediately has become. The story applies to beauty care, shoes, food, clothing, etc.
Full disclosure: Our teenage daughter's naturally wavy hair demands what the kids call a flat iron. You see, poker straight tresses are in these days, and as another school day loomed—with the end-of-semester choir performance that evening—a wavy, frizzy coif was not an option. All would have been right in our corner of the world, had my wife not dropped our perfectly good flat iron on the bathroom floor that morning, cracking it in half.
Fortunately, we live in New York, one of the world's retail meccas. The city that never sleeps is teeming with millions of residents, some of whom must, on occasion, replace broken flat irons. My wife figured she'd just pop into one of the numerous shops in the stunning new Oculus mall in the World Trade Center during her lunch break. The race for a new flat iron was on. 
Now some of you might ask, why not order one online and have it overnighted? It's not that simple—or reliable. We needed it by 7:00 a.m. the following day. Want to roll the dice on UPS, Fed-Ex or USPS arriving with a delivery by that hour? It was the dead of winter, no less, with snowstorms crisscrossing the country, wreaking havoc on deliveries. My staff is on a first-name basis with an armada of delivery guys shipping shoe samples by the carriage load, and I can assure you that the timing of arrivals is a crapshoot. What's more, my wife had several recent experiences with online shopping that made her want to look elsewhere. They included late deliveries, a few non-deliveries and a couple of products that arrived from shady third-party sources covered in Chinese writing where returns were a lost cause. In addition, a flat iron—much like a pair of shoes—is a product best seen and touched before buying. A screen shot requires too much guesswork. For the record, we needed a wide model, since our daughter has long hair, and a lot of it. (She's been compared to Cousin Itt.)
First up: Bed Bath & Beyond, a massive store, alas with a tiny selection. Next: the specialty beauty chain Blue Mercury, where the salesperson was "lovely," but the store didn't carry flat irons. Even if it had, the woman advised my wife to go to Target instead to save money. My wife did just that, but found only one lackluster flat iron—on clearance, in a damaged box. Next: Sephora had flat irons, but the type she needed started at $230—three times as much as she paid for our last one, purchased online from the manufacturer two years ago. (By the way, the manufacturer no longer makes this model, despite the fact that customers gave it a five-star rating. She searched eBay and Amazon Marketplace, but to no avail.) Discouraged, she called a few local retailers. Ulta Beauty, a national discount chain with an outpost on the Upper East Side, claimed to have a nice selection in a range of prices. One crosstown bus later, my wife shopped each model displayed out of its box for the touch-and-feel test. The help was polite, though none too knowledgeable on the topic of flat irons. Still, time was running out, so she left with a model she felt would suffice, though it was designed for straightening wet—not dry—hair and was "not nearly as good as the old one."
The moral of this flat iron shopping fiasco? It's just really hard to shop—for anything—these days. Buying online is no picnic with its ever-increasing number of shady third-party sources and its shipping and return hassles. Brick-and-mortar shopping is like a box of chocolates: You never know what you're gonna get in terms of selection, service and whether the model/size/color you want is in stock. If it's not, offering to have it shipped overnight is fine, but it defeats the purpose the customer came into your store for in the first place—to walk out with the item.
Hence, the current retail catch-22: Risk carrying a deep inventory to serve customers immediately or risk acting like an online dealer—an approach that discourages going to a store in the first place. It suggests the answer might be fewer, better stores with deeper stock. It also suggests retailers forego competing on free shipping and low prices in favor of a unique, quality selection backed by a high level of service. Perhaps the so-called retail apocalypse is really a necessary, natural correction. If so, it's more a means to an end than the end of retail. If you build such stores, my wife, for one, will shop there—happily.