The GDS show in Dusseldorf, Germany will take place Feb. 10–12, 2016—the kickoff point for the upcoming fall/winter buying season. Designed as an impulse-generating event, GDS offers more than 800 brands a platform to present their new collections and highlights to an international audience. Likewise, the layout is inspired by major shopping capitals around the world, reflecting the entire range of fashion footwear from leading urban brands to comfort staples to a Who's Who of designer labels.
The Highstreet segment welcomes Timberland, which underlines the international importance of GDS. Newcomers in this segment also include Lyle & Scott, Rockland, Franzini and Via Scarpa. In the high-end premium segment, new brands such as Oliver Sweeney, La Bottega di Lisa, Miista, Esseutesse and Roy Robson will showcase their collections. In addition, accessories by Mur86phy as well as bags from Philipp-Lacquer and Another Bag will enhance the Studio's exhibitor mix.
In the accessories segment, Street Level will present trendy bag styles. The Kids segment will include collections by Shoesme, Shoo Pom, Shwik and Move by Melton. EMU Australia Kids will participate for the first time. Group Royer will showcase collections by Kickers Kids, Astaire, Mod'8 and Robeez as well. New brands in the Pop Up Area will include Ten Points und NEWFS.
GDS will also feature a comprehensive trend line-up and the theme will be staged on the Highlight Route. The Digital Craft motif, which focused on 3D technologies at the last show, will involve focus on the fusion of the digital and real life shopping experience. The analogue and digital worlds will be brought together on such topics as "Sustainable Materials" and "Wearables."
Also on tap for the upcoming show: the GDS Fashion Shows and shows of individual brands in Hall 10 as well as Trend Spots displays in Hall 5 offering comprehensive insights into the seasonal trends for 2016. In addition, Forum Touch will serve as an information pool for the key textures and materials of the season.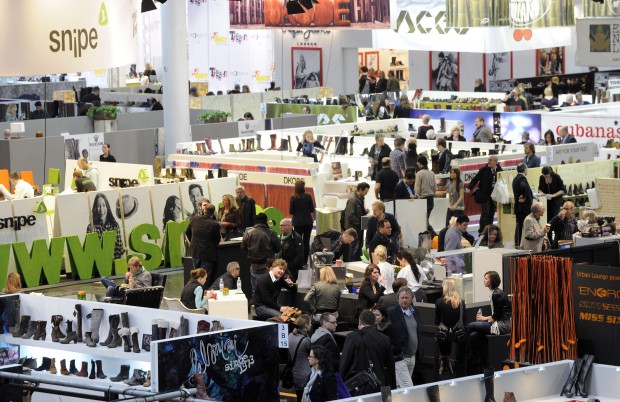 New collections and a unique ancillary program are designed to provide retailers with broad-based information on the latest innovations in the footwear industry. "Information and inspiration are the perfect way for retailers to kick off the new season and order period," states Kirstin Deutelmoser, show director. "This is exactly what retailers get at GDS: impulses for putting together an ideal range. We are delighted that newcomers like Timberland as well as returnees like G-Star and Lottusse are enhancing the portfolio and international flair of GDS."
Programming note: Beginning with the July edition of GDS (July 26–28), the show will fall on a Tuesday through Thursday schedule in order to avoid Friday, one of the highest earning days in retail. For information on attending or exhibiting at GDS, visit www.mdna.com. For hotel and travel information, contact TTI Travel at (866) 674-3476 or visit www.traveltradeint.com.