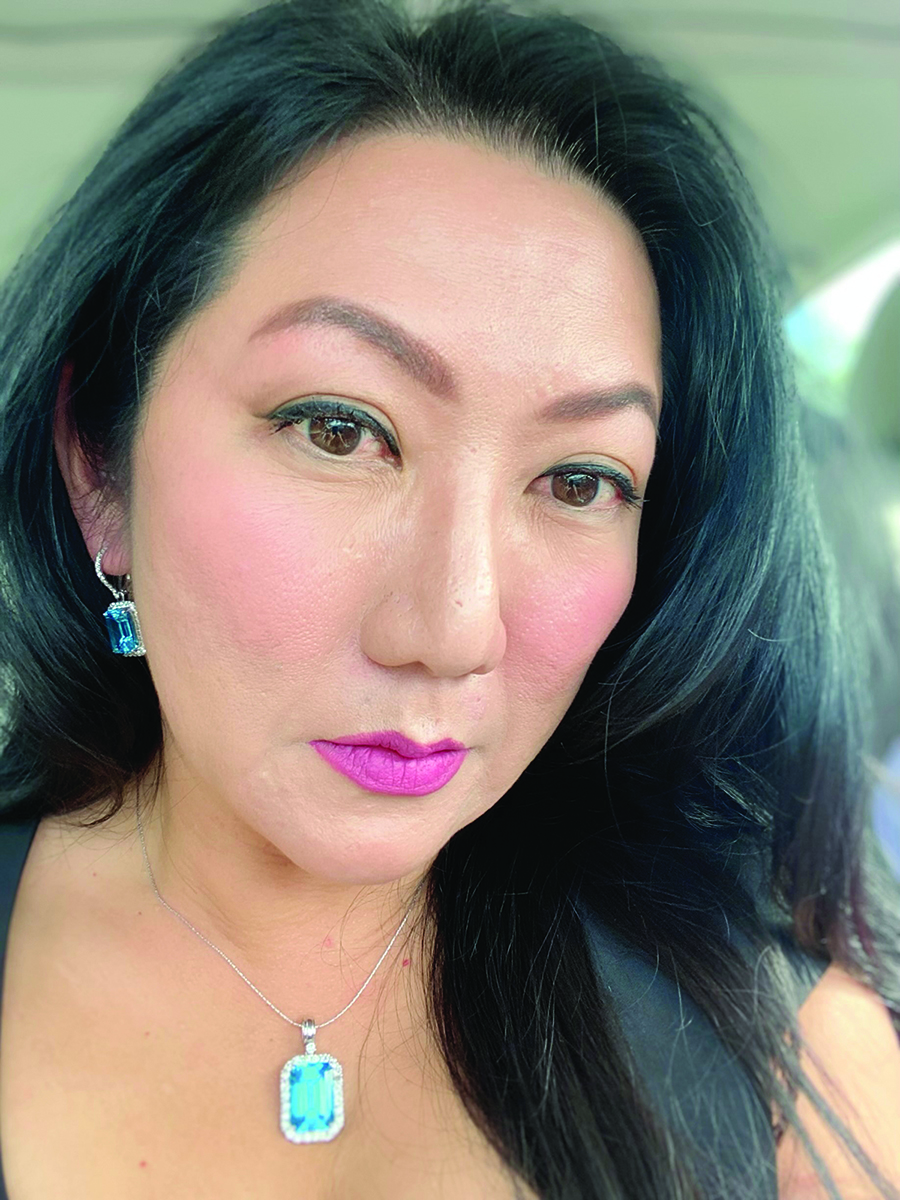 Dear Susana, I'm writing to you from the future, the fall of 2022 to be specific. It's September 1994 your time, and your life is about to change dramatically—starting with the sudden, tragic passing of Dad. It leaves you with a gaping hole and a huge responsibility—overseeing our family shoe factory in Indonesia, despite having zero knowledge of the business! But please don't panic. It all works out in the years ahead. Life is good—one filled with friends, coworkers, companies and a career you will ultimately love.
Early on, you bounce between the footwear and golf industries, eventually returning to your true love: shoemaking. It's long hours and hard work, but the rewards are far greater, like traveling the world, working closely with talented people and creating amazing shoes. You really hit your shoe groove in 2009, when you partner with Holland's Blackstone Footwear, as president of its U.S. subsidiary. It's a dream job, working for founders, Wim and Dick De Bruijn. Their guidance and faith in your abilities to produce shoes of the highest quality marks the beginning of a long and fruitful partnership. Soon after, you start making special make-ups for other brands, as well.
But getting to this point is no easy feat. In fact, you could sure use some helpful advice. Believe me/us, I know. So here it goes, and you're welcome.
Be Good: Life takes its own course, and some things are just beyond your control. Bad things happen, even to good people. But stay good and have courage. As long as your intentions are good and you do the right thing, life will lead you down a prosperous path.
Listen Up: There's two sides to every story, so take time to listen and learn. Listen intensely, as it will remove obstacles and carry you far in life.
Love Strong: You've had a deep love for people since you were young. Stay true to that, as it will guide your path in an ever-changing world. Love will take you places where you'll meet extraordinary people, whom you will forever carry in your heart.
Ask Away: Ask if you must and without worry. Only a fool doesn't ask a question when in doubt.
Laugh it Off: Learn to laugh—a lot. The problems of today are for today. Tomorrow will be another day with more potential problems to solve. Let the old ones fall by the wayside.
Father (Really) Knows Best: Remember those times Dad tells you stories of his work and the people he has met—the foes, friends and in-betweens. Take heed of his decisions—his weighing of the pros and cons, consequences and acceptance of it all. Hold those stories close to your heart. They will help guide you when you are weighing tough decisions.
Helping Hands: Throughout your career, you'll come across a myriad of mentors who will guide you, shape your soul, enrich your mind and enhance your work ethic. They include Abbas El Syeik Ali, one of the biggest shoe distributors in Lebanon and who writes your first $1 million order. He'll remain a loyal customer, no matter how hard other factories try to cut in. Frans Van Bommel, former president of Van Bommel B.V., is another big supporter. You'll first meet him while visiting the oldest shoe manufacturer in the Netherlands and makes shoes for the country's royal family. He pours his heart and soul into sharing his shoemaking knowledge. Embrace all of it. There's also John McGoldrick, CEO of Bata Indonesia, whose wife, Rose, will encourage you to seek his advice when she learns of your early struggles in shoe manufacturing. He'll sit with you for hours reviewing your plans and give his point of view. His advice on how to approach difficult situations is invaluable. A few years later, he'll send the Bata Indonesia team to learn from you on how to manage sustainable manufacturing and preserve leather inventory. He's so proud of you and your family, having rebuilt the factory and successfully delivering hundreds of thousands of Goodyear welted boots in 1997, which was no easy task. Last but not least, there's Dean Estes, former president at Wolverine Worldwide, who shows you what true friendship is, checking on your boots during trade shows and making sure you're at your best performance.
Nobody's Perfect: Don't be afraid to make mistakes. Pick yourself up, dust yourself off, learn from them and move forward. Also, always hold your head high, because you're good at your job. You aim to deliver the best products, whether it's shoes or the golf carts you once sold. With such high standards comes the occasional mistake. Just do your best, so that when people remember you, they smile.
Work Hard: You'll work tirelessly, often late into the night, only to wake early to walk production lines. As a perfectionist, you demand the best from yourself and your team. You push your team hard, but the ends (great-looking shoes) justify the means. Your current team of 750 people is one of the best in the business. Get to know them during breaktimes. Listen to their stories, watch them smile and appreciate their kind greetings. They reward your soul, as everyone in this world matters.
Well, it's time to walk another production line. Good luck and enjoy the journey! Have peace with yourself in everything that you decide to do.
Love,
Susana