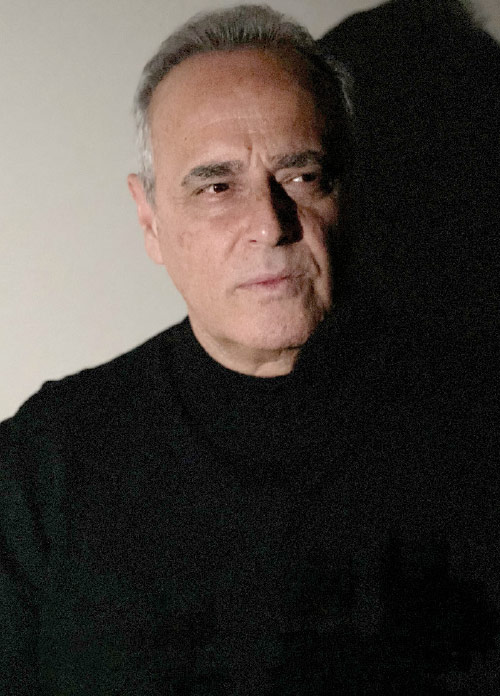 Hey Gar,
Time to buckle your seatbelt. The next year or so is going to be one bumpy ride! It'll be a time like no other—not just for you, not just for J. Stephens, but for the entire world. Everything is about to change, and I mean everything.
But 2020 sure doesn't start out that way. January and February, in fact, are outstanding! Those two months break company records as we receive over $1 million worth of new spring inventory. The forecast looks so promising…until it doesn't. In March, the world comes to a screeching halt as the Covid-19 pandemic rears its ugly head. At first, you're skeptical and think the media is in hype mode. But then you receive government orders for mandatory business closures and stay-at-home orders. What the hell?!
March 18th is forever etched in your mind. That's the day J. Stephens posts on its doors: "Due to the pandemic, we will be closed until further notice." Still, you think the shutdown will last a few weeks and then life will return to normal. You plan for business-as-usual. But the wait stretches from weeks into months. Meanwhile, everything gets worse—really worse. School closures, empty grocery store shelves, mask mandates, hours just to enter Costco…there's even a toilet paper shortage! But this is no laughing matter. Millions of people will die from this vicious virus. Millions more will lose their jobs—you included. (More on that bombshell in a bit.) Zoom calls become the norm along with new words and catchphrases that we quickly come to hate, like asymptomatic, contactless, remote, pivot, zoom, social distancing, new normal, nice to e-meet you and you're on mute. (That last one is just for you! lol)
Fortunately, our family, for the most part, comes through this crisis okay. We hunker down and maintain contact within our little pod. Sadly, though, Dalty (dad) moved into a senior living apartment just before the pandemic and you won't see him for months. During this isolation, his mind deteriorates. He's no longer the man you turned to for all your business advice. It's a very dark and difficult time.
In July, though, things appear to get a little better. Some stores are allowed to reopen, but at ridiculously reduced capacities. It's just not sustainable for J. Stephens. You furlough most employees, a heartbreaking decision as most have been with us for decades. Similarly, vendor partners work with us for a while, but reality eventually sets in. While many retailers pivot and offer curbside pickup, that's not an option. We have no curbsides among our 16 locations inside malls scattered mostly in Southern California. It's a perfect storm.
You never imagined this day would come, but Covid-19 will end our family business of 40 years! And Dalty—your rock, sounding board and biggest fan—can't help. The fear of no longer being in the industry you love alongside colleagues you admire consumes you with despair. You feel anger, shame and sadness. You feel like a failure. Just getting out of bed each day is difficult. You feel like you've hit rock bottom. By fall of 2020, you contemplate retirement, putting a cap on almost 50 years in the shoe biz. But that's just not who you are! You tell yourself you must get out of bed! You can't let the darkness get the best of you! There's light at the end of every tunnel. You dig deep, determined to at least remain hopeful.
As winter approaches, your children, Bobbi and Jason, are your new sounding boards. Their insights are invaluable as you close out J. Stephens over the ensuing months. You brainstorm together and find light in all this darkness. Believe it or not, as 2020 finally comes to an end, you're excited about the future again. Jason gets the offer of a lifetime, working for NASA. Bobbi becomes your partner in your next chapter. The timing is perfect to introduce a new-and-improved trade show concept. A show that's bigger, better and, most of all, fun!
You dive in, working hard on delivering an experience that'll be unlike all other shows. There is no time to be depressed! You get your head out of your a$$ and enjoy creating something special. TheIRShow will be held Feb. 1-3, 2022 at the San Diego Convention Center. You have found a way to stay in the industry you love and continue working with the people who inspire you!
So hang in there, buddy! Good things are on the horizon. To quote Winston Churchill: "Success is not final. Failure is not fatal. It is the courage to continue that counts." You have the courage, and you will succeed again!
Sincerely,
Gary