Dear Frank,
Although you never dreamed you'd end up spending the better part of your life working in the retail and footwear industries, I'm happy to inform you that it's a career you'll absolutely love. Maybe it was destiny? You've always attributed your love of retailing to your parents. After all, they met as teenagers, in 1958, while working at Macy's Herald Square. They even marched in the Thanksgiving Day Parade, where your mom was a float girl and escorted Ginger Rogers, and your dad was a balloon navigator helping tame Mighty Mouse. No wonder you sometimes think of you and your siblings as the "Miracle on 34th Street."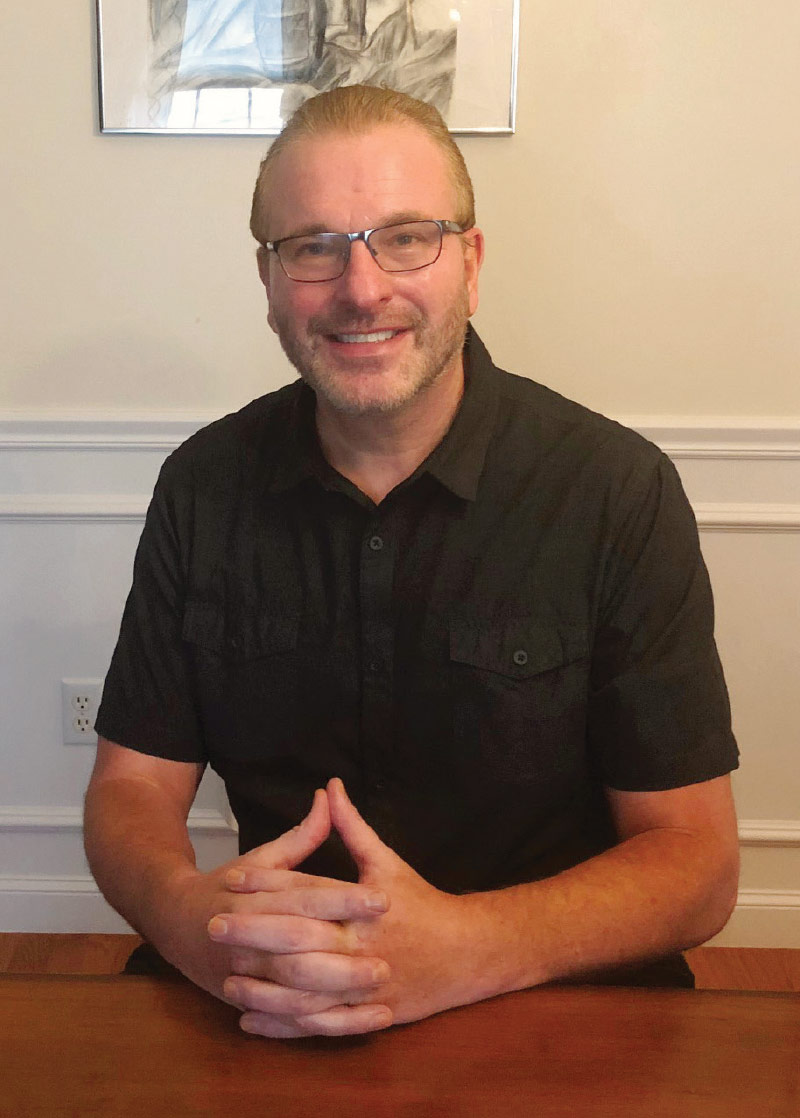 Growing up in New Jersey, a stone's throw from Manhattan, gives you access to street smarts and great culture. There's nothing quite like it. Sports also play an integral part of your formative years. It fuels your competitive spirit, which you're going to need to thrive in the shoe business! (More on that in a bit.)
As a teenager, you might not think holding down several jobs in dairy pasteurizing and chemical production factories, an Ellen Tracy garment warehouse and selling Cutco cutlery door-to-door will have any impact on how your career unfolds, but they do! Each of these experiences provide valuable life lessons. You learn to be flexible, resilient and open to new possibilities. It's where you also learn how to work—how to follow orders, take responsibility and earn your keep. While they aren't dream jobs, above all they teach you the importance of believing in yourself.
In 1982, you put that self-confidence to its first major test, moving to Massachusetts to accept a position as an assistant store manager at the start-up, T.J. Maxx. It turns out to be a very wise move. You work there for the next 19 years, rising the ranks to buyer and then merchandise manager. It's the most gratifying career experience of your life up until that time. Many of the people you meet during your retailing days remain good friends to this day. It's also where you're introduced to the footwear industry. You quickly discover you love it. It's fast-paced and dynamic. Plus, you have a knack for spotting winners. This shoe biz love affair is the impetus for your next big career move, in 2008, when you and two partners launch the Kruzin' and Rocabouts kids' brands. It's a dream job involving branding, merchandising and fiscal matters. The hands-on experience ignites your passion to start your own footwear company one day, i.e. your ultimate dream job.
That day comes in September 2013 when you, as CEO, launch Camtrade, featuring the women's brands, Secret Celebrity and Soft Comfort. Utilizing your extensive industry contacts gathered over the years, you put together an all-star team of dedicated professionals—some with extensive footwear backgrounds and others with outside expertise—spanning operations, finance, design/development, customer service and marketing. Your goal is to keep growth disciplined, always with the long view top of mind. Of course, launching a shoe company from scratch has its challenges. The road ahead is not always smooth. Setting up a reliable manufacturing base in various countries around the world is grueling work and filled with potholes. But you always drive forward, and soon your team's efforts and talents pay dividends! Your company is selling a lot of shoes. Business is good. Life is good.
Then, March 2020 comes along. (I would advise you to just skip this year entirely but, unfortunately, that isn't possible.) Just know that the year the deadly Covid-19 pandemic sweeps the globe will be one of the greatest challenges of your career. Stores are forced to close for months. Supply chains go into chaos. The world is turned completely upside down! It doesn't help that, six months earlier, your company rebrands as The Enjoiya Group, marked by the launch of a namesake fashion label. Except, seemingly overnight, slippers become the office shoe for millions of remote-working Americans and dress footwear gets shelved as weddings, graduations, holiday parties, conferences, etc. are put on hold. Business is tough. Life is not easy.
However, you've always been taught, throughout your career, that where there is crisis, there's opportunity. You buckle down, pivot where you can and ride out the pandemic, believing that the world will heal and thrive once again. That, hopefully, another Roaring Twenties awaits. Your faith, as of mid 2021 when I'm writing you this note, just might be rewarded. The pandemic is not over yet, but there is a light at the end of the tunnel when, just a few months earlier, there appeared to be only darkness. In the meantime, you continue to take solace in your work. You love your job and truly appreciate the important things in life: family, friends and your associates. Life, in those regards, is always good.
In closing, stay humble, be open to new ideas and never stop learning. The road to success is always under construction.
Sincerely,
Frank