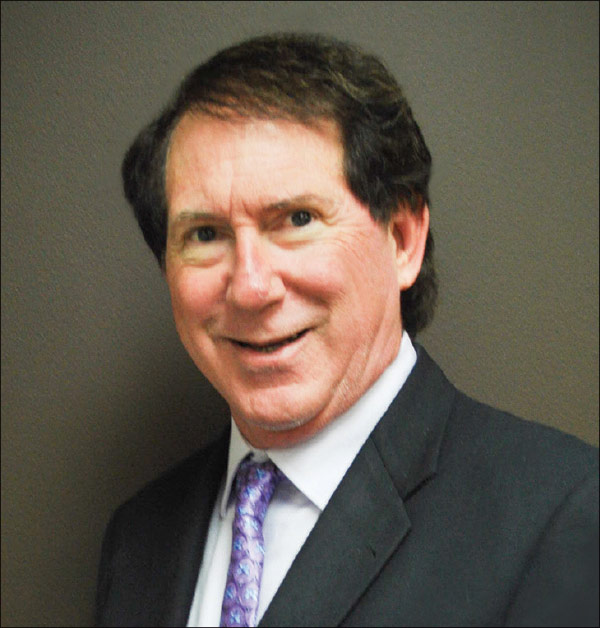 Dear Rob,  Never, never, never give up! You cannot afford the luxury of negative thinking. Smile! Listening and being open to serendipity is opportunity. There are no random meetings. Everything, and I mean everything, that happens is good in the big picture. What goes around comes around. Remember, it's only shoes.
During school breaks in junior high, you start working in the wholesale shoe company run by your father and uncle. You like shoes so much that you later land part-time jobs working at Kinney Shoes, Thom McAn and the local Seattle department store Frederick & Nelson. During college, you continue to work part-time at Mundy's shoe store in the small town of Ellensburg, WA, while earning a degree in education. After graduating, you embark on a teaching career working at an experimental primary school. It's where you learn to understand what motivates children. It will pay huge dividends in the future.
After five years teaching, however, your father and uncle need help in the family shoe business. You decide to return to the industry you've long loved. You focus on selling junior fashions to national chains like Edison Brothers, J.C. Penney, SCOA and Browns, among others. Your father and uncle, however, are out of their comfort zone. They are accustomed to selling simple basics to a small territory of independent family shoe stores. When faced with a large cancellation that puts the entire business in financial jeopardy, they get cold feet and cash out. They shutter the business, keeping the real estate. But you do not want out of the footwear industry. You love the thrill of the chase. You love the world of fashion. You love hitting on a trend and blowing it out. So you purchase the company name and, along with your wife and college-age son at the time, you restart the business in a mini-storage warehouse over a methadone clinic in Seattle. Another local startup, Pearl Jam, rehearses on the fourth floor while homeless people sleep in the hallways for $5 per night.
While it's not the ideal corporate digs, you make it work. You have a knack for spotting trends and capitalizing on them. They include takes on wavy-soled Earth shoes, Adidas Country and Nike Cortez nylon trainers, wood-bottom Candie's slides and Bare Trap clogs, Cherokee wedge sandals, Mia moccasins, Jellies, Moon Boots, Duck boots, Snowjoggers and Nine West flats. You have some great runs, and it's so much fun! You continue to expand distribution nationwide. Then you hit upon your biggest trend to date: rain boots. Perhaps it's serendipitous that a lifelong native of the Pacific Northwest would strike gold selling rain gear. But we're not talking basic black galoshes or army green wellies. The Chooka knee-high rubber boots you bring to market serve as canvases that let your imagination run wild in terms of colors, patterns and prints. Your daughter Amy serves as a muse and models regularly for the brand. You take it a step further with your Western Chief children's rainwear styles that feature the faces of ladybugs and frogs molded into toe boxes, turning the boots into lovable characters that kids adore. License deals with Disney, Hello Kitty and DC Comics, among others, follow and take your character-themed kids' rainwear collections to starry heights in terms of sales. Along the way, you learn to follow your vision to create spot-on styles. You trust your gut. Your timing is great, and you never forget your rainforest roots. Your boots are where fashion meets function—look great and stay dry doing so.
You've been in the shoe business for decades and life is good. The rain boots craze sends Washington Shoe Company on its best run in 125 years-plus of existence. You move into state-of-the-art corporate digs in Kent, WA. No more dodging junkies in the lobby. Alas, no more free Pearl Jam concerts either. There's a yin and yang to everything. You transition into a chairman/emeritus role and name your son, Karl, CEO. He's risen through the company ranks from part-time helper to CFO to COO and is ready to lead the family business into its next phase of growth.  Your other son, Mark, has also joined the family fold, rising to the rank of vice president and managing some of the company's biggest accounts as well as its Wear A Big Smile charitable foundation. Your sons are utilizing their unique strengths, and the portfolio continues its expansion into year-round lifestyle brands.
While it's never easy letting go, you relish your new role, which lets you focus on the big picture. Daily business tasks and worries are better handled by younger people. Most of all, you love being a mentor—that's the teacher in you. Your goal is to help build a harmonious team that loves to come to work each day. A little heads-up in this regard: Seek out people who possess these four values—honesty, intelligence, loyalty and willingness to work hard. Employees with such traits will serve the company well. Know that we're all equals and in this together. Your corporate mission statement, "Wear a Big Smile," will motivate all who come into contact with Washington Shoe Company—consumers, retailers and employees. Last but not least, remember that a family business is more than a family running a business. It's a family that includes everyone working in the business. There's no greater good than that.