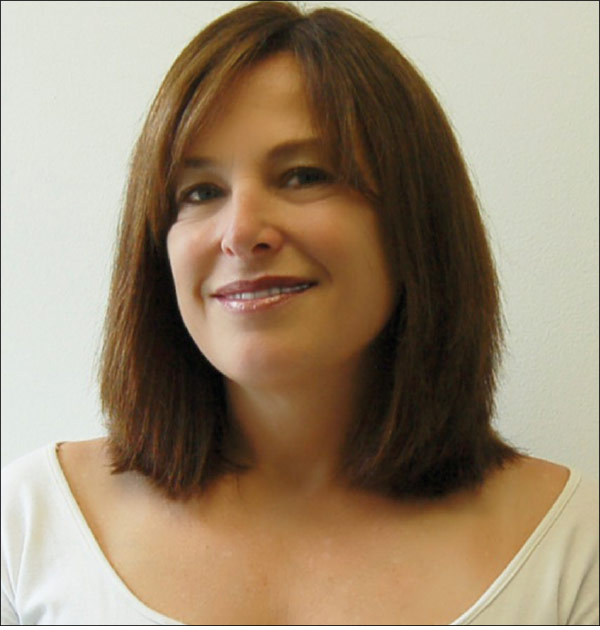 Dear Susan, As you finish college, I'm happy to share some peeks into what's to come and insights on what I've learned that may help as you embark on a successful and enjoyable career in the footwear industry. Fortunately, you've had a wonderful childhood; growing up surrounded by love and supportive parents who impressed upon you that you could do anything you set your mind to so long as you worked hard enough. You've never been told that being a female could/would be an obstacle to success. Your parents are great role models. You learned your love of cooking from your Pops and your love of mentoring and leadership from your amazing Mom, who is an inspiration to her hundreds of employees and her even larger legion of friends.
But you are not one who knows early on what you want to do for a career. However, having naturally gravitated towards competition and teamwork in sports and to leadership positions in school and extracurricular activities, you're wired for business. The fashion business especially suits your makeup. It's fast-paced and aggressive. Plus, your love of learning, developing new relationships and being open to change are ideal traits for this industry. (It also makes work fun!)
Your first job in footwear will be a happy accident. You apply for a mid-manager marketing position at Timberland and earn an interview because you're "so unqualified" that you pique the interest of the senior vice president! You start out as a sales rookie, and as one of only two women on the sales team, you'll need to overachieve to get ahead. You do just that, and with the support of a visionary mentor, you will then be pushed to lead an all-male salesforce in the Western boot business. (That will be a challenge!) Again, you rise to the occasion. You then make the jump to handle major accounts and national exposure at The Rockport Company. Next up will be your longest tenure at one company—16 years at Kenneth Cole Productions (KCP). It's a job filled with interesting challenges, great success and forging lifelong friendships. It's also where you first become involved with the Two Ten Foundation, which will remain a big part of your life from then on. (More on that later.)
As senior vice president, wholesale at KCP, you are given the opportunity to build a world-class team and develop a men's footwear strategy that will position the brand to be an industry leader for many years. You'll partner with the best retailers in the industry, many of whom will become close friends. Your greatest sense of pride and accomplishment, however, comes from contributing to and seeing the success of your team members and colleagues. Never doubt the positive impact you can have on a person by speaking a kind word or empowering him/her to set and achieve lofty goals.
After leaving KCP at an opportune time, you decide to expand your horizons, professionally and personally. You move to the West Coast, leading businesses in apparel at Levi Strauss and Co. as SVP commercial operations for its Dockers Americas division, followed by becoming president and CEO of Circa, an accessories company. You also launch a consulting business, specializing in corporate strategy, merchandising, sales and logistics, among other skills. The Bay Area is a great place to be, surrounded by like-minded people and great natural beauty. You'll love it there! You will be blessed with four wonderful kids that force you to balance work and family. It's a challenge, but like always, you'll (happily) rise to it.
Of course, life has its share of difficulties. On several occasions, you'll learn a hard lesson that not all people are honorable. But don't let that dampen your optimism. Look upon those instances as valuable learning experiences that help you grow. Along those lines, always balance humility with candor about your skills and accomplishments. The former will be easy. You have been conditioned, as many women are, to be humble and to give credit to others. Just remember that you must be your own best advocate, and to be confident when speaking about what you have to offer.   
And you have so much to offer! In fact, one of your proudest career accomplishments is your extensive involvement with Two Ten. As a board director, you'll chair the annual fundraising dinner the first year it moves to New York from Boston. You'll also be part of its Strategic Planning Committee that restructures the board to be more effective. You'll help create the Honorary Board and set goals for greater industry engagement with retailers, young people and women. You will be humbled and honored to serve as the Two Ten's first female Chair of the Board, and earn the A. A. Bloom Award in 2008 for outstanding service to the organization. Above all, Two Ten will instill in you a lifelong desire to give back and to serve those who are less fortunate. Always be sure that, wherever you go and whatever you do, make serving others a priority. Last but not least, always remember to work hard, smile often and be grateful. Look on the sunny side, and your optimism will usually come true.
Your older (hopefully wiser!) self