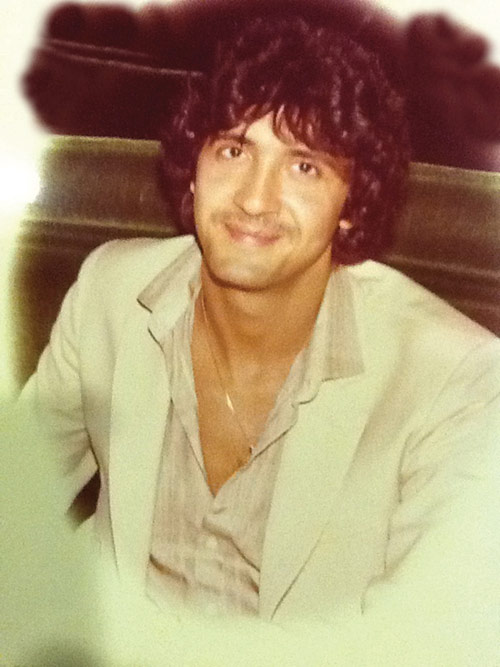 Who would have thought you'd ever visit the USA? As a child growing up in Casablanca, Morocco, this was unthinkable. Becoming a U.S. citizen? No way! Becoming a business owner in the USA? Impossible!!
How does it all happen? How do you end up in the shoe business—this amazing industry where you meet so many wonderful friends? Well, you discover it yourself. After moving from Morocco to Montreal to attend high school, you are not yet very familiar with the English language. So your aunt Régine, head pedicure of the Bata flagship store, suggests you get a part-time job there to earn a little money and improve your English. The first sale you ever make earns you a $2 tip. You quickly learn, however, that this is not the norm—that tip is a one-time occurrence.
You soon discover that the shoe business is your destiny. But first you pursue your dream of becoming a professional athlete. After graduating college, you change your name from Jojo to Joe and move to Los Angeles to start your soccer career as a goalkeeper. That doesn't last long. The league folds. All you know is the shoe business. So here you come.
After a short stint working in retail, you meet Charles Amar at a Christmas dinner in Montreal, of all places, and he introduces you to his father-in-law, Dave Malka, co-owner of Charles David. You join the company's sales team, and things really pick up when Guess becomes a part of the portfolio. You thank your lucky stars, act as honorably as a man can and help grow the businesses, eventually becoming the company's first vice president of sales. Over 13 years, you help build both into worldwide brands.
Your good reputation takes you a long way. In 1996, with the industry talents and connections you have made, you launch your own company. Two years later, you become co-founder of Titan Industries, a fashion house of primarily women's brands—the first of which is Bebe. Over the ensuing decades, you introduce an array of licensed fashion brands to the marketplace.
Your business philosophy is simple. Punctuality is important. If someone is late to a meeting, it's canceled. No exceptions. If someone flakes on anything, you lose respect for them. You also hate contracts. A handshake is more important to you. People who know you will attest: If you give your word, consider it done. That is what you are most proud of.
You are also blessed to have a beautiful family and enjoy a great life. The game of golf, in particular, opens many new horizons. You meet so many people and discover many wonderful places. You also help a lot of people. You are introduced to the Two Ten Footwear Foundation and meet more amazing, charitable people. Your taste for philanthropy expands. You are even honored by the organization (with the A.A. Bloom Award in recognition of individuals who provided tremendous support to the non-profit) in 2013, and you learn how it feels to be popular. People from many countries come to the event in support of you. Good opportunities multiply and continue to come your way.
Despite working tirelessly, traveling around the world endlessly and keeping up with the crazy pace of the shoe business, you somehow always feel young. But the arrival of your grandson [James] gives you a reality check. Time is fleeting, and spending it with family is precious.
Still, your life is just starting. You have so many more things to accomplish and so many more wonderful people to meet and places to discover. There are still so many business opportunities. Don't slow down, Joe. Your hectic pace is what drives you. Those sleepless nights are a part of you. The constant laughs should always be with you, too. Out of each hour, five minutes of seriousness is all you need. Enjoy the other 55 minutes.
Get ready, because you will need to allocate time to spend with James soon. Soccer practices are just around the corner. Time goes by so fast. But, please, don't ever slow down.