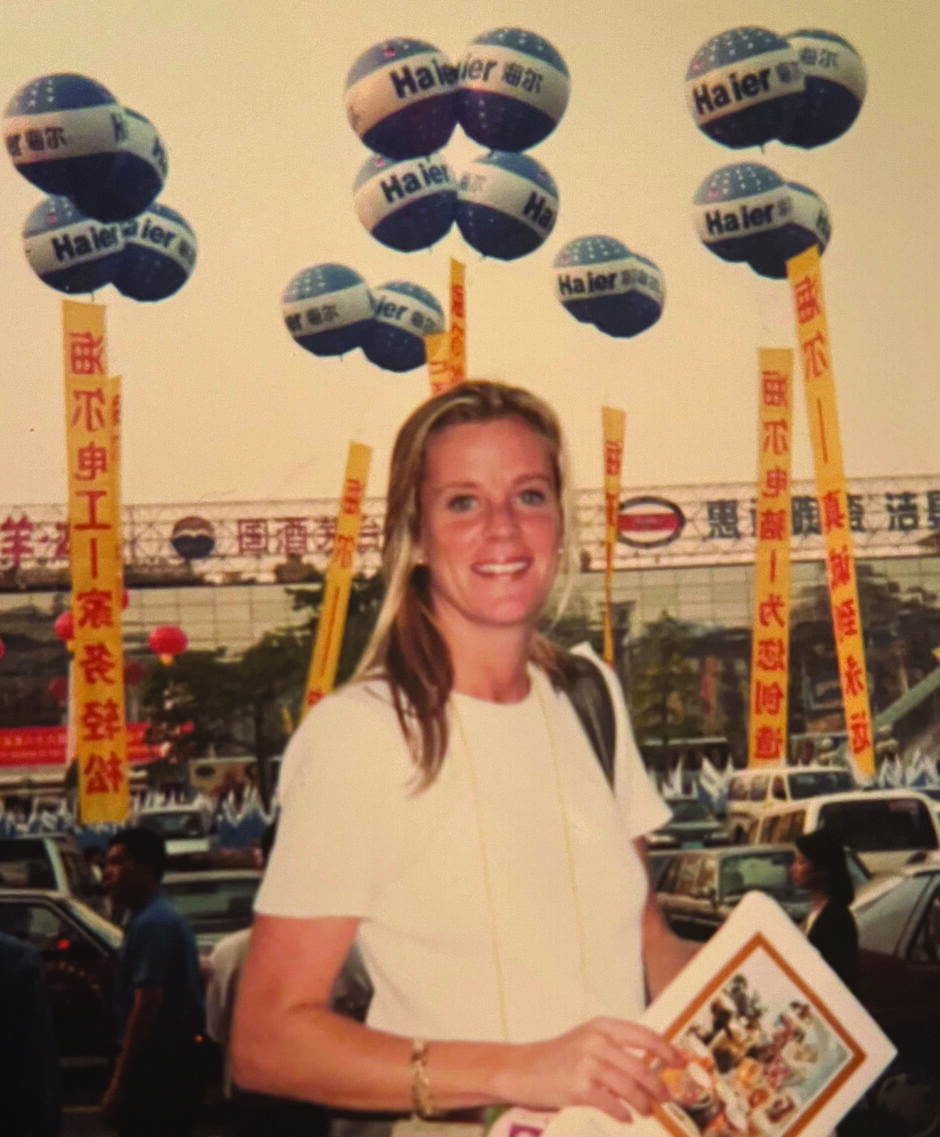 Dear Trisha, Happy Sweet 16! A proud native of Concord, NH, (Live Free or Die!), you're enjoying junior year at Concord High School (CHS), home of the Crimson Tide! Having opted not to attend private school, you love CHS, where you're among friends and bask in Division 1 bragging rights. You run track and play field hockey while trying not to skip too many classes hanging out with your buddies. High school is one of the most memorable experiences of your life. Forty years from now, you're still surrounded by unconditionally loving high school friends. It's why you hold all friendships in high regard.
Before I tell you how your life unfolds, a heads-up on some touchstones. 1. You're a planner, even though life doesn't turn out as you planned. 2. You're always learning. Make a point to listen and respect those with experience. 3. Develop your own style, despite pressure to conform to stereotypical business methods. 4. You're loyal. Stick with companies as long as there's room for advancement. It pays dividends. 5. Home is where your heart is. You have several opportunities to take better-paying jobs that require moving away from Boston. You pass on all of them. Your greater calling is to family and friends. 6. Thanks, Mom and Dad! I know you deem them too strict right now, but they never hold you back from pursuing your dreams. You're also blessed with the love and support of Nana and Papa. Making them proud fuels your drive to succeed.
Now, about that drive. Early on, the plan wasn't to take on the business world. It was more, "I want to work until I'm 30 and then settle down." That is, until you catch the buying bug. Your career will take you around the world and define the important chapters of your life. On that note, let's get started…
chapter 1: The plan is to follow in your father's optometrist footsteps. But then a friend nonchalantly suggests becoming a buyer. As in, "My brother's girlfriend is a buyer, and she has really nice clothes." Sold! And while you're probably the least likely candidate for a women's college, it's off Simmons College's esteemed Prince Program in Retail Management!
Upon graduation, you get accepted to Jordan Marsh's coveted training program, a golden ticket to a retail career. You pay your dues, first working as a salesfloor manager. You then jump ship to Hills to pursue your dreams of becoming a buyer. You spend 11 years at the discount chain. You rise from merchandise planner to assistant buyer to associate buyer to your first official buyer title, overseeing the pet department. As a lover of all animals, it's a dream job! How can anyone be grumpy working on a planogram for dog toys? Your passion for animals drives you to build the department into a destination category. It triples in size. The success jumpstarts your career, expanding your buying talents to the automotive (not kidding) and seasonal departments. (Mom is an artist and decorator for all holidays, so this area is right up your alley.) Your career is moving onward and upward—until one of life's unplanned moments occurs.
chapter 2: Regional mass merchants are struggling to survive. Ames acquires Hills and closes the buying office. You jump ship to Value City, an Ohio-based off-price chain with a satellite buying office near Boston. You're the buyer of seasonal decor. You embrace the dynamic close-out business. The excitement, urgency, and many ways to analyze deals (no two are the same!) means zero boredom. It's the most fun eva! Remember: Knowledge is power in negotiating, and sweaty palms often get the best deal.
Simultaneously, you work in product development. You visit factories in Southeast Asia and attend the Canton Fair in Guangzhou. Your creativity is at an all-time high. Value City is one of the most impactful experiences in your career. Then comes another fork in the road: Corporate wants you to move to Ohio. Not happening.
chapter 3: You join the king of retailers, TJX Companies, as buyer for the glass and crystal department in its HomeGoods chain, entrusted with elevating the assortment and creating a destination. In addition to traveling to China, you become immersed in the European market. You learn a ton about buying and running a business. The best practices you learn at TJX will guide you throughout your career.
But you're now approaching the Big 4-0. The travel is tough. When your best friend says, "Trisha is never around," it inspires your next chapter: Hello, shoes!
chapter 4: A friend introduces you to Shoebuy.com, a pure play start-up in need of a merchant. You think there's no way you'll cross over to the dark side of digital retail, but after the interview, your head is spinning with excitement. You have no idea what drop shipping is (yet), but you know you're on the verge of something huge. Over the next 13-plus years, the Shoebuy team ushers in an online retail revolution. Under your watch as Chief Merchant, the merchandise mix grows from 200 to 1,000-plus brands. There's no playbook. You're helping write it! Prepare for a lot of blood, sweat, tears, twists, turns, laughter, and a rewarding ride.
chapter 5: You've experienced one start-up boom, so why not get in on the ground floor of another? You cross over from retail to a technology company, becoming EVP of sales for Syndic8. Suddenly you're the seller! Fortunately, you know what buyers need. Syndic8 optimizes and organizes reams of digital data efficiently, saving time and making ecommerce more profitable for companies.
future chapters: What a long, strange trip it's been, from merchandising at Jordan Marsh to growing clients' digital business at Syndic8. Always trust your instincts. Every road you've taken has led you to an exciting, rewarding place and made you the person you are today. As Jerry Garcia sings, So many roads I know/So many roads, so many roads/Mountain high, river wide/So many roads to ride. Enjoy the journey!