Spark Pretty's New Pop-Up
Online vintage retailer debuts '90s Forever shop for summer.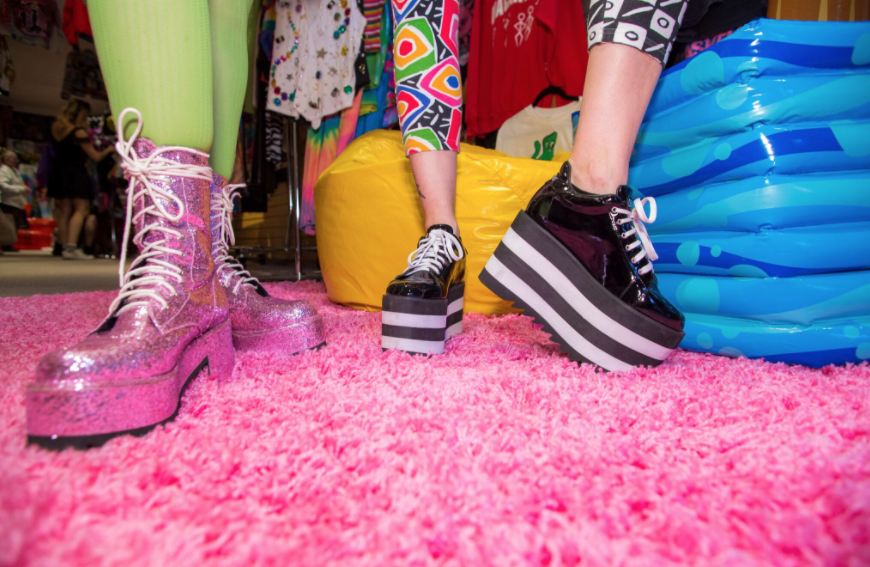 Like it or not, the '90s revival isn't dying anytime soon. Back by popular demand, online vintage retailer Spark Pretty has opened its latest pop-up shop, themed "90s Forever."  The store, located in New York City's East Village, focuses on vintage items from the 1990s with an emphasis on summer goodies. The collection ranges from apparel to toys, accessories and footwear including sky-high platforms, white patch booties and retro sneakers.
The pop-up is scheduled to run through May 30th with an appropriate summer break theme. "After testing a 4-day pop-up in 2016 with our 90s Forever merchandise, we knew we were on to something," recalls curator Amanda Dolan. "Shoppers were wowed by our rare collection of zany, whimsical and electrifying time-capsule pieces. It was then that we decided to offer our most unique gems on a larger scale with a month-long pop-up just in time for Summer Break."
<!00.comments-->