Gender Reveal
To Boot New York debuts first-ever women's collection.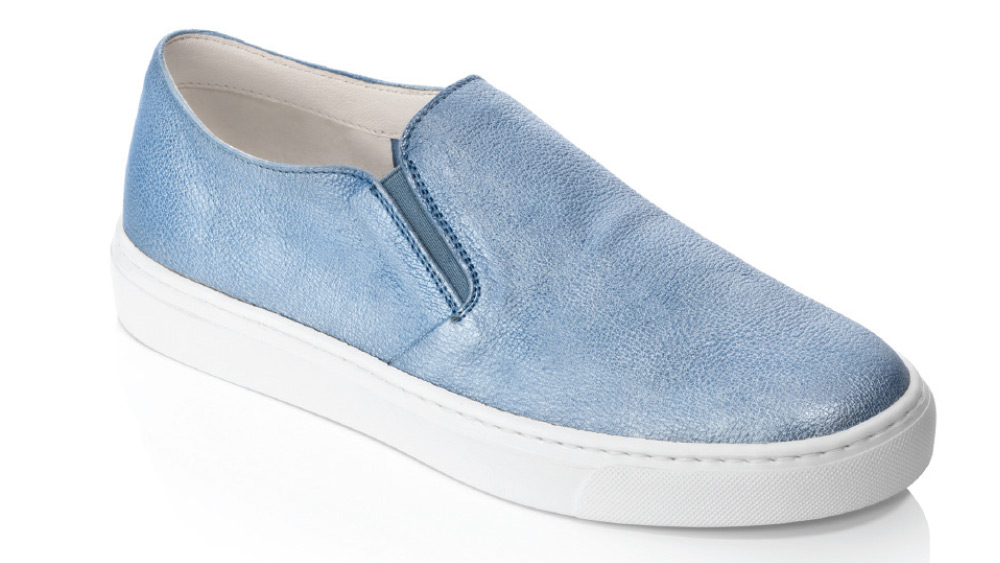 For more than 30 years, Adam Derrick, designer and founder of To Boot New York, has been asked by mothers, sisters, wives and girlfriends of his loyal male clientele when he would make shoes for them. Derrick has finally answered the call, debuting a capsule collection of 15 luxury sneakers this spring. "The market for women was dominated by Sex and The City-esque styles, but things have shifted," he says. "The consumer is ready for what I can offer her."
The goal of the Italian-made collection is to give women the same features and benefits that men want in sneakers: comfort, versatility and style. "The To Boot Woman doesn't focus on trends—she's aware of them, but she isn't a follower," Derrick says. "She's looking for shoes that work with her style and that will last."
In making the leap to women's, Derrick began with a clean creative slate. It's about using DNA from To Boot's men's collection while implementing femininity into each silhouette. Think meticulously selected colors, fabrications and details. "We're looking to create much more than smaller versions of our men's shoes," he says. Highlights include oversized laces, metallic accents, rich suedes and the use of leather and deerskin along with the brand's renowned lightweight constructions. The suggested retail price range is $350 to $395. "We're offering luxury craftsmanship at a more appealing price point to compete with brands priced much higher," Derrick adds. "We want to appeal to women who are uncompromising when it comes to quality, style and comfort. She has a stake not only in what she looks like, but how she feels in what she's wearing."
For Fall '19, To Boot's women's line will expand into boots, including Chelsea styles on up to Victorian riding boots. Suggested retail prices range from $495 to $550, topping out at $795 for the riding boots. The sneaker collection will also expand to include brighter colors and new treatments like laser-cut suedes and burnished leathers. The more options, the better, according to Derrick. "We've added tons of new styles for Fall/Winter '19," he says. "Everyone wants modern styling with great details and quality, and I'm pleased to give women the same options that I've offered men for more than three decades."
So far so good, as the designer reports initial response to To Boot's women's debut has been strong. "It's been a lot of fun to grow and challenge myself in this new arena," Derrick says. "The potential is unlimited. We're ready to see how the women's collection evolves and grows organically, and we're invested in the long term." —A.J.
<!00.comments-->