California Dreamer
Victoria Staten, co-owner of Zerotie and Famolare, reflects on an industry journey that spans retail and wholesale, startups and power players.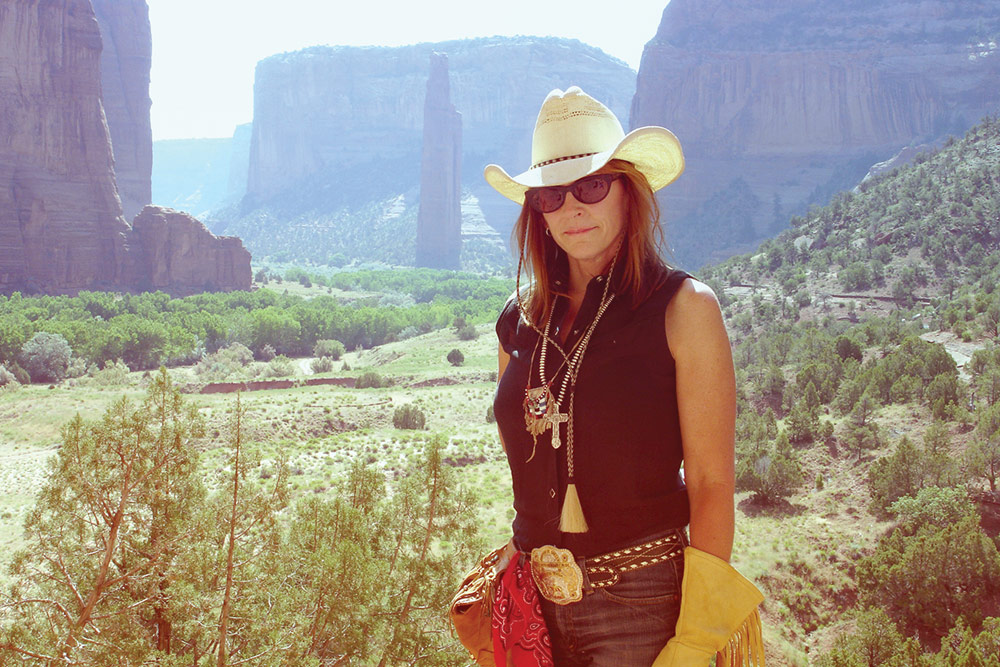 Dear Victoria, You think you know exactly where you want to go in life and probably over prepared for the journey. But over time, you'll come to embrace serendipity like it's your best friend. You'll grow from wanting to control the outcome to opening your mind to the forces of nature and desires of others. You'll go from focusing on the destination to relishing the journey.
You've always loved fashion. Remember that day when you were focused on getting a job in a clothing store? Just when you were about to give up, your instincts told you to walk through one more door—the upscale shoe store. The regional manager, in town for the day, hired you on the spot, assuming you were a freshman in college and not the high schooler that you were. I'm sure you never imagined then that you'd be selling shoes the rest of your life, but that's how life works sometimes.
After working as a salesperson there for about a year, you land a job at Nordstrom's first location outside the Pacific Northwest in the South Coast Plaza. You start as a stockgirl and quickly get promoted to selling on the floor, working alongside experienced male Shoe Dogs. You hold your own—and then some. You soon become the first woman to hold the position of a men's shoe buyer at Nordstrom, achieving that milestone at age 21. 
Sometimes you'll need to listen to your inner voice. It wants to guide you, like when it told you to accept that promotion to become a buyer at Nordstrom's Los Angeles regional offices instead of that job as a department store manager in Orange County. Betsy Sanders, your first mentor, also advises you to hold out for a dream job, so you pass on other promotions A few years later, a vendor offers you a job selling Frye. It's a perfect fit, and you do well. You then move to Minnesota for love, but Frye re-hires you as its Midwest rep. A year later, you join Dayton-Hudson as a consultant tasked with improving corporate culture. Your team develops recognition programs, new training methods and pay-for-performance incentives. You then become a Group Selling Manager. It's a big responsibility for a young woman, but you love what you do.
About that time, you start a non-profit, get involved in politics and even think about leaving the industry. But you listen to your inner voice again, which tells you to stay when Susan Hudson, a wonderful person you were fortunate to work for at Frye, taps you to help her get Kenneth Cole's new men's footwear division off the ground. After two years of little success, a buyer from Dayton's becomes your first major account. You pioneer selling ancillary products that turn into licensing opportunities for Kenneth Cole.
Now dominating shelf space in the men's dress category, you help develop a casual collection. They're so different you call it something else—Reaction. It's not smooth sailing at first. Not having a clue about sourcing, you can't meet the first production orders. You think fast and call a buyer at a major closeout retailer to see if he'll make an order to ship at the end of the season. Your company agrees to sit on the inventory for three months and work with blended margins. You convince retailers to allocate buys for each brand under separate budgets. Against the advice of others, you double the sales force, allowing the team members to pick the brand they want to sell, craft their own territories, develop comp packages and even hire friends to take over the brand they didn't choose. No one resigns. Company moral is enhanced. The team goes on to dominate men's footwear for many years.
Always thinking ahead, you foresee a lifestyle trend for designer athleisure. You launch Reaction Sport, led by the Superstar style that establishes Kenneth Cole in the category. You then add Unlisted to the men's portfolio. Your first pitch to a national retail group is a huge success. Every division at the company commits to buying one of the brands. That plane ride home is one of the most celebratory feelings you'll ever experience.
You are then asked to turn around the company's struggling women's division. Salespeople are upset that orders aren't being produced. Retailers are mad that they've allocated open-to-buy but aren't receiving goods. Factories are angry that they've produced too many samples. The financial team is annoyed that the division isn't meeting its goals. In one season, however, you begin to turn it around. Your team designs fancy styles in factories with low minimums. Core basics are moved to volume factories. The strategy turns around both women's divisions.
While your career journey takes you around the world, you discover that you can take the girl out of California, but not the California out of the girl. You always crave the sun and want to drive with the top down. Being authentic paves the way for co-workers to be true to themselves. The resulting team spirit is contagious. And while there are times your passion and ideas will be misunderstood by some, know that fighting for something you believe in is worth it. That commitment leads to the launch of Zerotie and Famolare, where you're surrounded by partners who, like you, speak their minds. You all share an unbridled passion for the brands and together are working to make them tremendously successful.
<!00.comments-->