FFANY Popup to Raise Funds to Benefit Breast Cancer Research
The second annual FFANY Shop Shoes4aCure will be Aug. 1-3.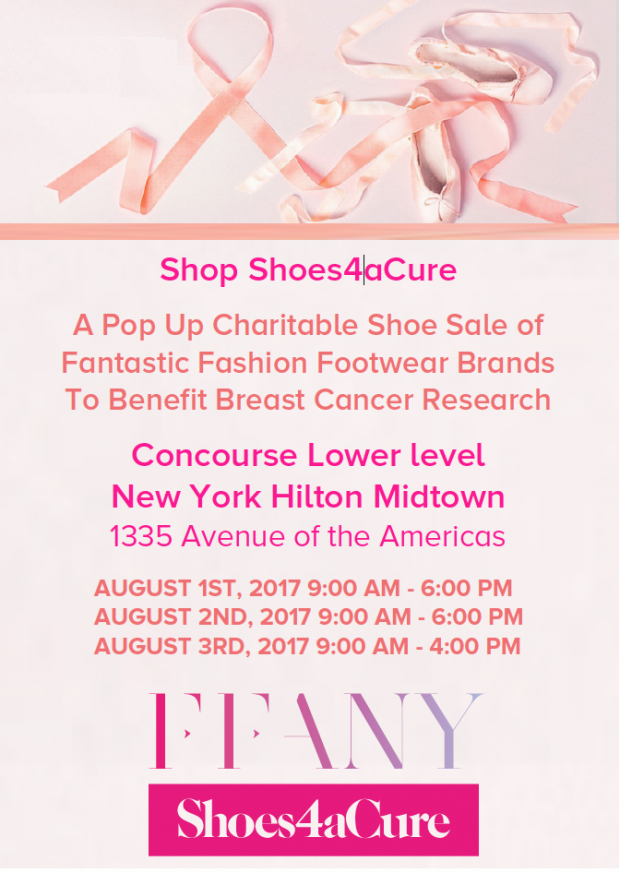 If there's one thing consumers and industry members enjoy as much as a good deal, it's supporting a good cause. And FFANY is offering both at the second annual FFANY Shop Shoes4aCure, a pop-up charitable shoe sale during its show Aug. 1-3 at the New York Hilton Midtown.
With the goal of raising money for breast cancer research, customers can shop a variety of FFANY member brands who have donated styles to be sold at half price. All proceeds support research hospitals and foundations, which are leading the way in innovative breast cancer research.
"We are thrilled to continue to serve FFANY's mission of philanthropy," says Ron Fromm, FFANY president and CEO. "As part of FFANY's commitment to raising funds and awareness for breast cancer research, FFANY "Shoes on Sale" has donated over $50 million, which has generated a further $200 million over the past 24 years."
<!00.comments-->