New Balance Cycle Shoe
The brand's first spinning sneaker is designed to fit with most-popular cleat system.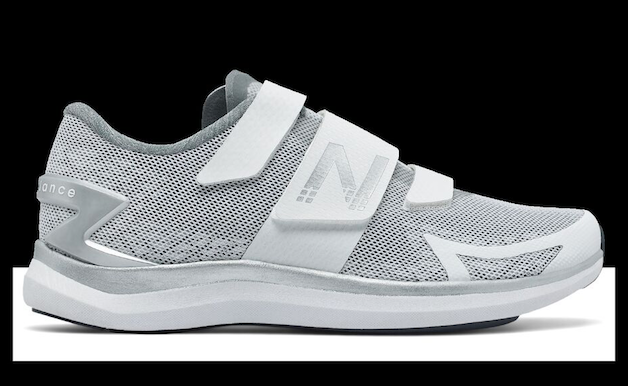 As the fitness craze continues to dominate the U.S., athletic brands are getting more and more niche in their introductions. Today, New Balance releases NBCycle, a spinning sneaker featuring SPD cleat compatibility (the most popular system), breathable mesh, proprietary "NBFresh" lining, an adjustable mid-foot strap and a full-length midsole. The midsole board provides essential power transfer intended to assist athletes through the toughest cycling classes. The women's style is available in clean black or white to reflect today's popular minimal athelisure styling, retailing for $125 on NewBalance.com.
<!00.comments-->