Dr. Scholl's for Anthropologie
The collaborative capsule collection launches this month.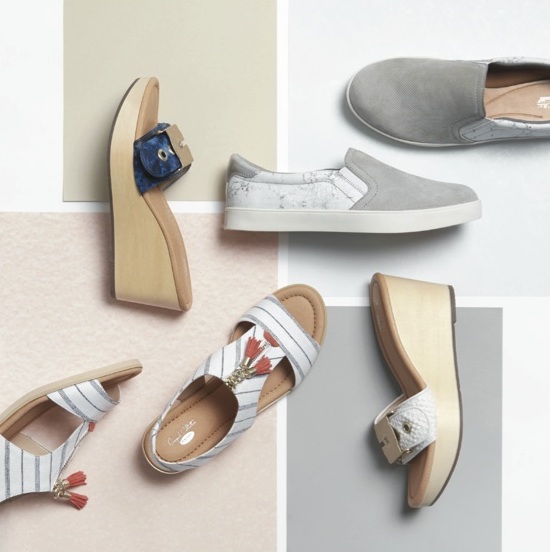 A retailer for the urban creative, Anthropologie has teamed up with Dr. Scholl's on a collection of limited-edition styles that reflect the authentic, effortless design ethos of both brands. Four exclusive styles will be available April 25 on at the retailer's brick-and-mortar locations and online at anthropologie.com.
The line includes the Enya wedge sandal, a vintage Dr. Scholl's silhouette with a contemporary twist, featuring the iconic wood bottom and an embroidered mesh or blue dye strap; the Wilde, a feminine city sandal with an artisan stripe and tassel; and the Scout Slip-On, a modern and sporty silhouette in a grey suede/marble finish.
<!00.comments-->